Discography
Symphony of Good and Evil – 2021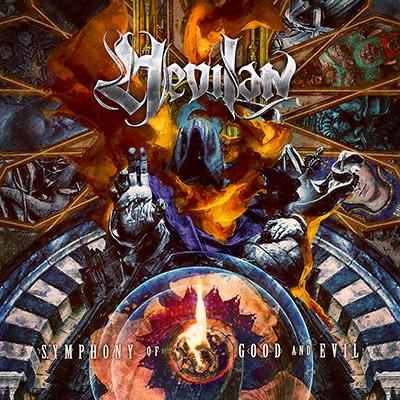 01. Dark Paradise
02. Rebellion of the Saints
03. Great Battle
04. Here I Am
05. Always in my Dreams
Devil Within
06. Part I: Evil Approaches
07. Part II: Hammer of Gods
08. Waiting for the Right Time
Symphony of Good and Evil
09. Part I: Revelation
10. Part II: Dark Ages
11. Part III: Song of Rebellion
12. Part IV: Epilogue

Alex Pasqualle (Vocals)
Johnny Moraes (Guitars)
Biek Yohaitus (Bass)
Rafael Dyszy (Drums)
Genere: Heavy Prog/ Symphonic Metal
Label: Brutal Records
Produced by: Biek Yohaitus
Recorded by: Biek Yohaitus
Mastered and Mixed by: Lasse Lammert
Artwork: Gustavo Sazes
Fotography: Alex Pasquale

---
The End of Time – 2013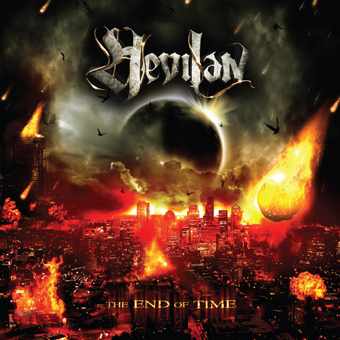 Produced by Hevilan.
Co-produced by Brendan Duffey, Adriano Daga and Adair Daufembach.
Recorded at Norcal, Daufembach and Johnny´s Lair studios.
Mixed by Brendan Duffey and Adriano Daga.
Mastered by Brendan Duffey.
All songs composed by Biek Yohaitus and Johnny Moraes.
All corals and ropes composed and arranged by Biek Yohaitus.

---
Blinded Faith (EP) – 2006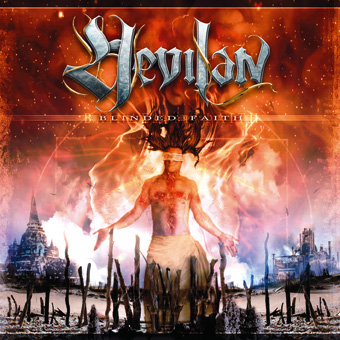 01 – Blinded Faith
02 – Distant Tomorrow
03 – Quest of Ilusion
Produced by Hevilan
Co-produced by Chrystian Szankowski and Glen Zolotar
Recorded at Johnny Lair and Chyrs Studios.
Post-production and mixing by Glen Zolotar at Estúdio Creative
Mastered by Glen Zolotar